Am I Dreaming Is This Really My Wedding?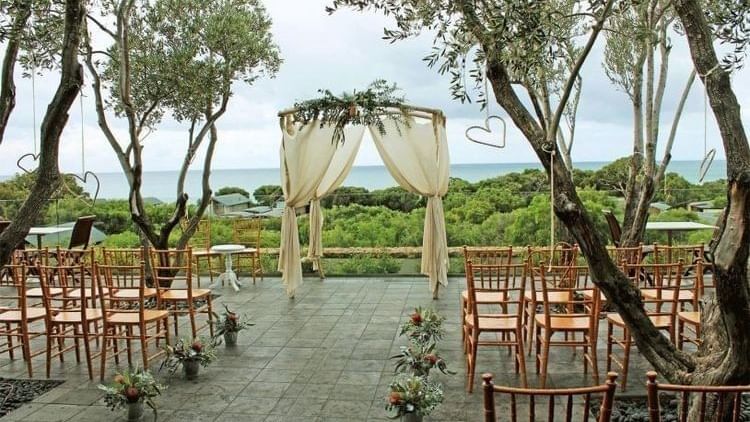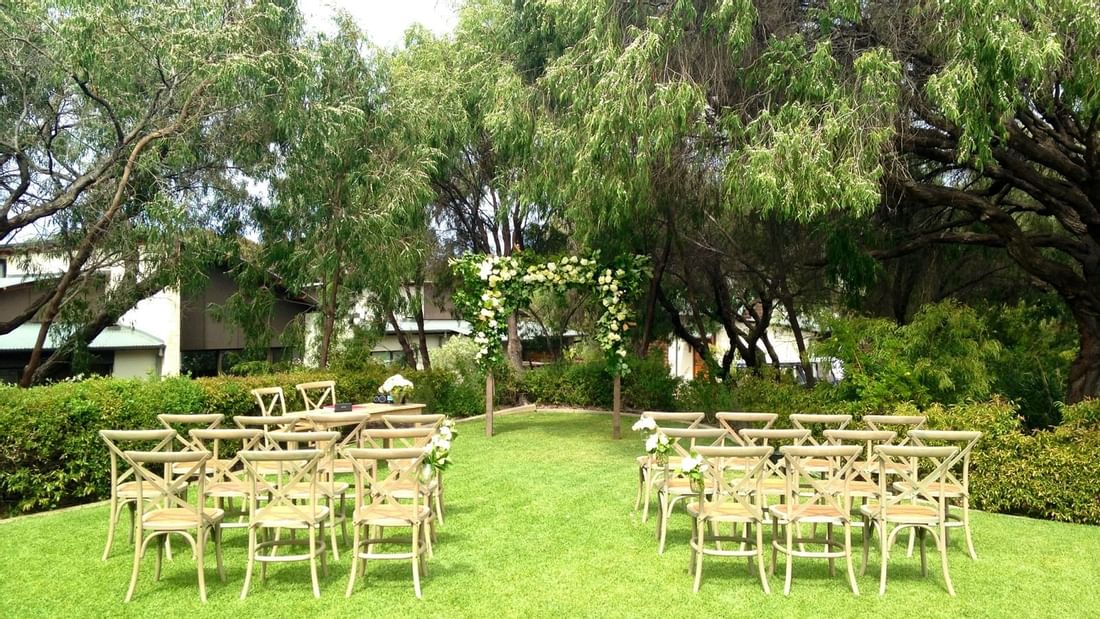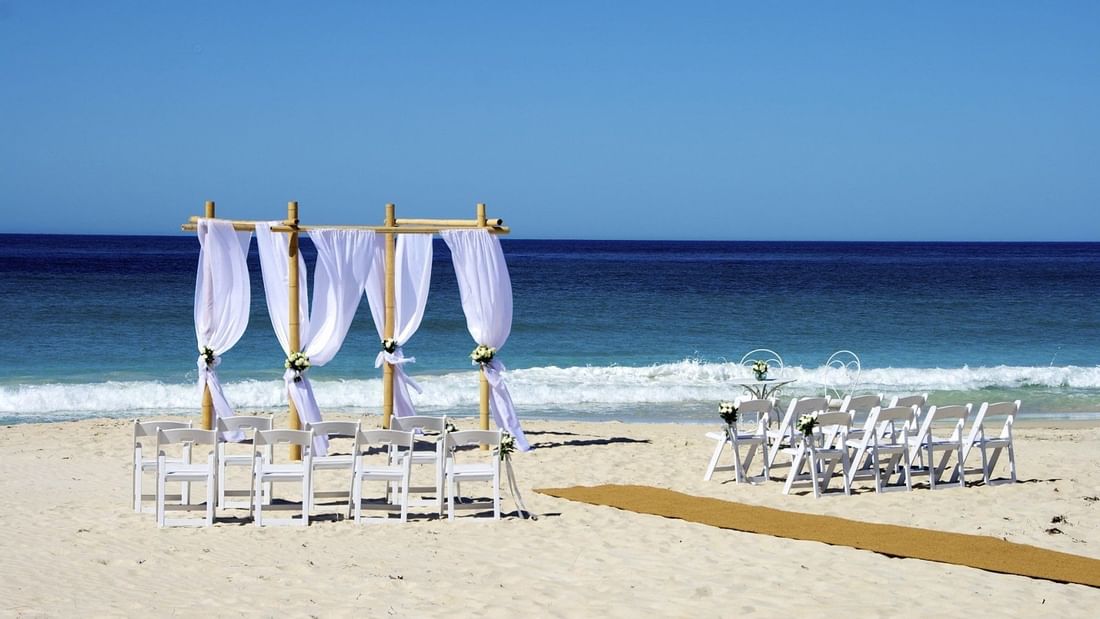 Imagine saying 'I do' in a secluded bay on the edge of the Indian Ocean. Surrounded by your loved ones, exchange vows during a romantic ceremony that's tailor-made just for you. Lead your family and closest friends to a reception with a view of the ocean, toast the day with fine wine from the local Margaret River region and dance together under the stars. Every wedding at Pullman Bunker Bay Resort is unique - with a choice of stunning outdoor wedding venues and beautiful areas for a celebratory meal, your big day will be an unforgettable, one-of-a-kind occasion.
Your perfect ceremony
At Pullman Bunker Bay Resort, you can tie the knot in one of four idyllic locations. These Margaret River wedding venues have been hand-picked to create an intimate and relaxed atmosphere.
Toes in the sand: For the prettiest of beach wedding venues, you can choose to exchange vows right on the edge of the waves. Enjoy your ceremony standing barefoot on the white sand with the gentle sea breeze in your hair. An informal arrangement of chairs and flowers creates the perfect setting and a wonderful backdrop for your wedding photos.
Deck with a view: The deck at the resort has space for 120 guests and comes with endless views of the glittering Indian Ocean. When it comes to outdoor wedding venues, this one's hard to beat.
Amongst the flowers: Surrounded by native plants, the gardens around the resort provide a peaceful, natural setting for your big day. With room for 140 guests, there is plenty of space for all your nearest and dearest friends.
A grand foyer: In the cooler months, the cathedral ceiling of the foyer offers shelter on an impressive scale. Decorated in native flowers, it's a beautiful spot to say 'I do".
Let the party begin!
Celebrate your nuptials in unforgettable style by selecting the reception of your dreams. Beach wedding venues are ideal being followed with relaxed parties and drinks on the deck at sunset. Enjoy an early evening feast and continue with music and dancing. The deck seats 90 guests or it can accommodate 130 for cocktails and light bites.
For something a little more traditional, Windmills is perfect for a sit-down dinner. The space can be divided to make it the ideal size for your wedding party of either 50 or 100.
If you want an elegant, indoor wedding reception for a small, intimate celebration, Sugarloaf Rock is perfect for 20 to 60 guests. Decorated beautifully, it'll be the setting you've always hoped for.
With a dedicated team onsite making sure that every detail is perfect, the hardest thing about arranging your big day is choosing which of the idyllic Margaret River wedding venues at Pullman Bunker Bay Resort to book.
Contact the team today to start planning the wedding of your dreams. Call Donna Shaw, our Wedding & Events Executive at 61897569106 or email her at H8775-sb1@accor.com