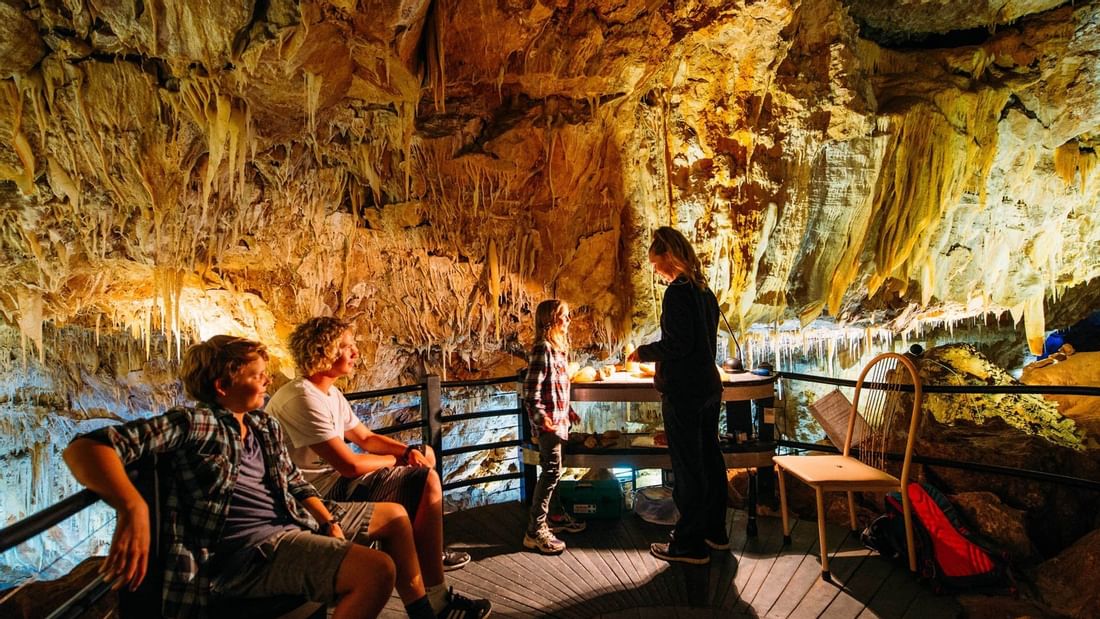 OPENING HOURS
09:00 - 17:00
Address and information
76 Yallingup Caves Road 6282 Yallingup Australia
Discover a labyrinth of tunnels and echoing caverns. A magical world for all ages with a treasure trove of geological gems.
Discovered in 1899, Ngilgi Cave (formerly known as Yallingup Cave) is home to stunning stalactite, stalagmite, helictite and shawl formations.
Explore at your own pace on the popular Semi-Guided Show Cave Tour or choose your own Ngilgi adventure.