Leeuwin-Naturaliste National Park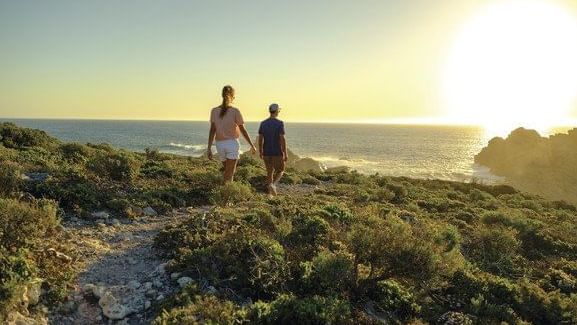 OPENING HOURS
09:00 - 16:15
Address and information
Cape Naturaliste Road 6281 Dunsborough Australia
Visually stunning, Leeuwin-Naturaliste National Park offers a unique blend of closely positioned microclimates – cave, forest, sea and marine heathlands – allowing visitors to explore vastly different environments within the space of kilometres... from limestone cliffs to towering karri trees.
A haven for hikers and lovers of outdoor adventure, get out and explore granite headlands, curving beaches, sheltered bays and long, rocky shorelines.
Image of Leeuwin-Naturaliste National Park thanks to Tourism Western Australia.