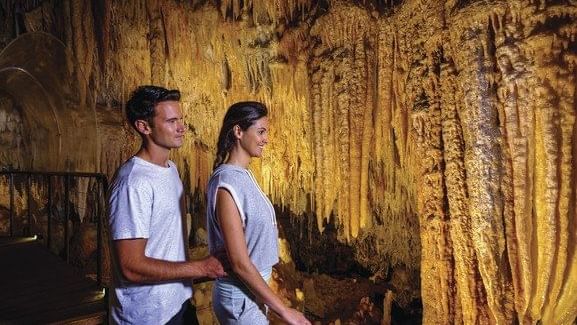 OPENING HOURS
09:00 - 17:00
Address and information
Jewel Caves Road 6290 Deepdene Australia
Jewel Cave is the largest show cave in Western Australia and the biggest accessible cave in the Margaret River Region.
A spectacular attraction, the cave offers breathtaking sights throughout its three massive chambers.
Discover delicate straw stalactite that reach longer than any other in all the show caves across Australia.
Image of Jewel Cave thanks to Tourism Western Australia.