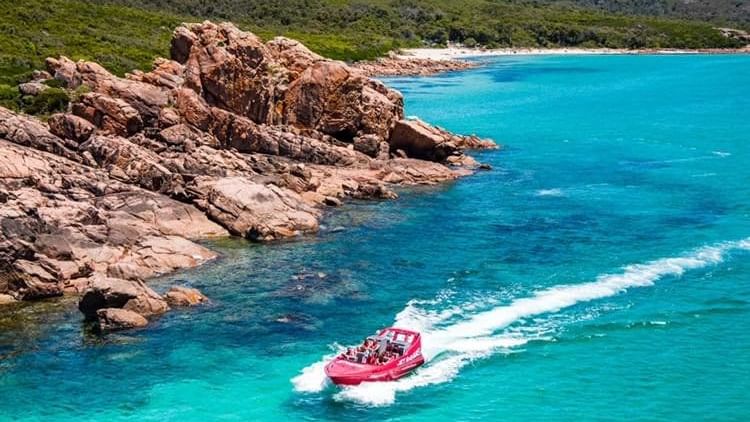 Address and information
Dunsborough WA, Australia Dunsborough Australia
Don't miss this unique opportunity to experience a breathtaking ride on the ocean.
Jet Adventures is a eco tourism adventure business that caters for all ages and all levels of adventure.
Whether on a thrilling, high speed Jet Boat Ride on the fastest jet boat in WA, learning about the rugged natural environment around Cape Naturaliste, or seeing whales, dolphins, seals and bird life in their own habitat this is an awesome experience, whatever tour you choose.
Jet Adventures also gets you closer to little known coastlines that are virtually inaccessible by land. The vessel needs very little water to operate in meaning it can get into areas no other commercial boat has ever been.