Your Go-to Wedding Planner in the Margaret River Region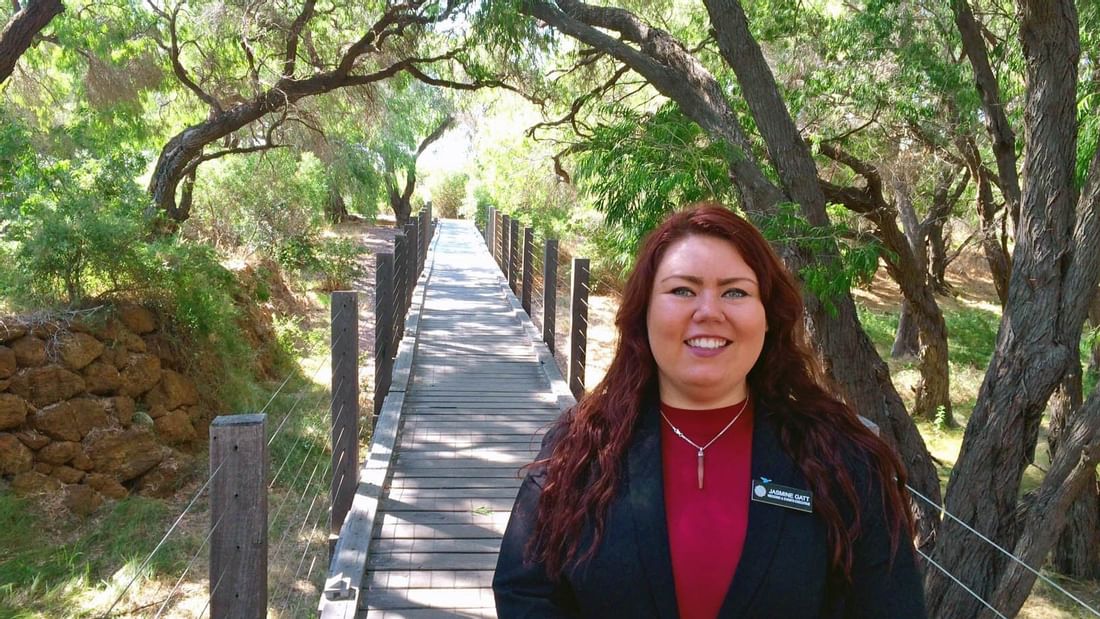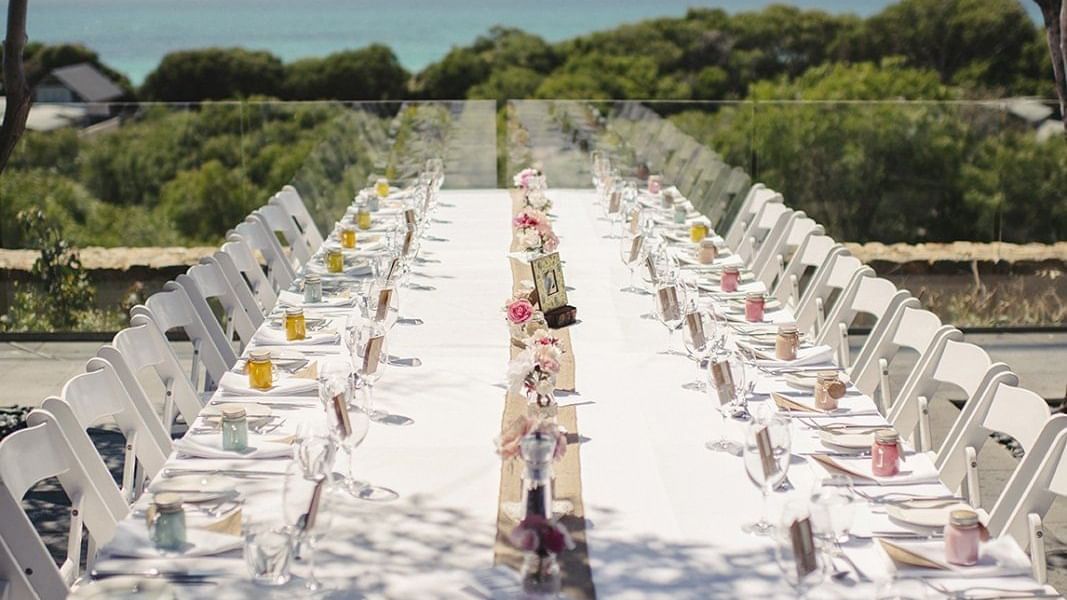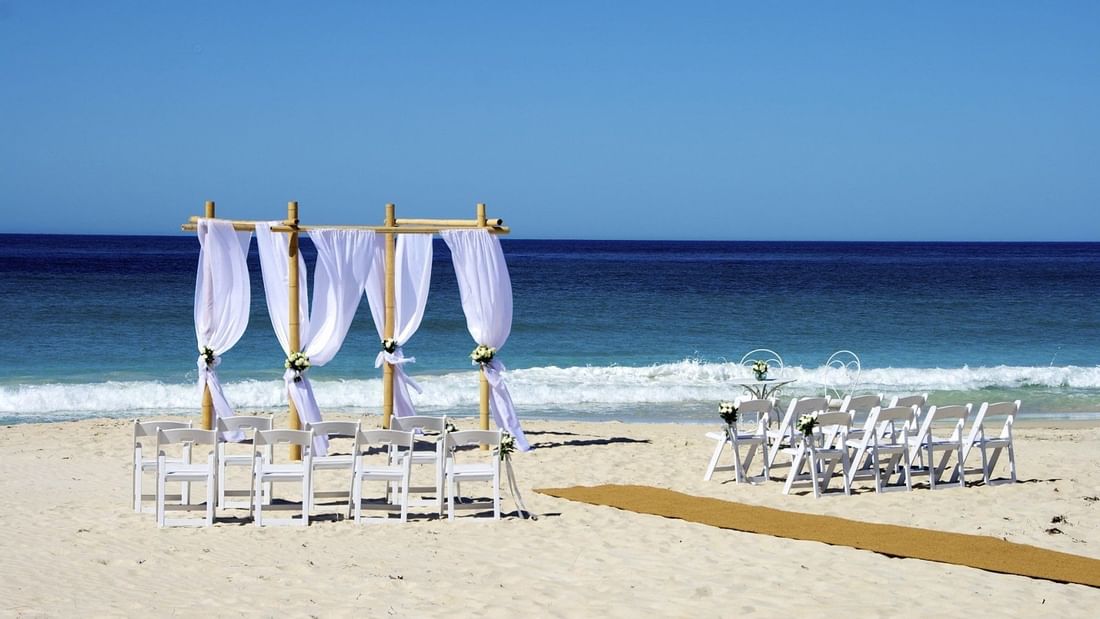 Introducing Jasmine Gatt, Wedding Coordinator at Pullman Bunker Bay Resort
Jasmine is Pullman's wedding planning guru, working alongside couple's planning their wedding day in the breathtaking Margaret River Region.
Get to know more about Jasmine below, or click here for more information on holding your special wedding ceremony or reception at Pullman Bunker Bay Resort.
Why do you love working at Pullman Bunker Bay Resort... what makes it a great wedding venue in the Margaret River Region?
The resort is an ideal wedding venue for many reasons, but the top one would have to be the variety of venues we offer on site and the array of different wedding styles we can create. No wedding at the resort is the same or even similar. Each day is customised to suit each couple, and in this way our venue really does tick the boxes for 'Dream Venue'.

We can do everything here at the property. From ceremony to reception, inspired photography locations to accommodation for wedding guests, this in itself sets us apart from some other venues in the region.
We also have a dedicated weddings team, led by myself, who share the same passion I do for making dreams come true. To be able to work with a team that put so much pride into their work and the way they represent themselves and our company is so special and I love being able to be a part of our couples wedding journey from start to finish.
Q: Why are you passionate about helping couples plan their big day?
A: I have always been focused on the guest experience and for me weddings are the ultimate guest experience, after all it is a once in a lifetime day. I enjoy being able to assist in the planning of not only their special day but their entire time in this amazing region. From recommendations of great tours to do for the bucks or hens parties, amazing places to have their recovery lunch to recommending the best of the best suppliers for their special day. I love being able to give the local insiders knowledge.
Q: What experience do you bring to the role - what is the key way in which you help couples through the process of choosing the venue and planning the day?
A: I have been a part of the weddings scene for 5+ years and have worked in different holiday destinations around Australia. I understand how individual each wedding is and how important they are to the couple and the guests involved. I think it is important to establish the vision for their dream day, to be able to tailor our venue to match this. This also assists when making recommendations for suppliers to play their parts. On the day I am here from start to finish, which is beneficial as I have worked with the couple for such a long time and know their exact vision for their dream day.
Q: What's the one piece of wedding planning advice you would share with couples if you could?
A: Establish how your dream days looks, from there work out the negotiable and non-negotiable pieces of the puzzle. This will help with your budget and allocating the most important things to spend your money on and where you can and can't be flexible. Work with your wedding co-ordinator as closely as possible, pick their brains if there is something you need help deciding, ask for recommendations, keep them up to date with where you are at in your planning journey and see if there is anything you are missing. A lot of little details can slip under the radar when thinking of the bigger things and your wedding co-ordinator can help keep you on track with those little bits and pieces.
Q: What are some really original wedding ideas you've come across?
A: I worked in the Whitsundays which is a chain of 74 islands off the coast of far north Queensland. I had a bride and groom that had a nautical theme, they created their seating chart so that each guests name was a name of one of the islands in the Whitsundays, and the guest would see their name and island on the seating chart. They then had to navigate their way 'through the islands' to find their seat, and at their place was a small boat as a keep sake. Another cool idea was an eco-friendly style wedding set up, where they bought many sticks of long flexible bamboo and tied them all together, twisted the structure slightly and the tops of the bamboo draped in a tree style formation. There were than pieces of recycled card board at each guest's place that they were requested to write a note to the bride and groom and go outside to hand it on the tree as the leaves. A tree of well wishes.
Q: What is the strangest wedding day request you have received?
A: I don't think any request is strange. Each wedding is individual to suit the bride and groom, and I love hearing about the different ways people want to celebrate their wedding.The more outside the box the better I believe!
However, someone did once ask me if it was possible to get an elephant to one of the islands the following day for a wedding once. Loved the idea, however not so easy to arrange an elephant to get onto a boat (at such short notice anyway!).
To get in touch with Jasmine for some expert wedding advice of your own, call 61 8 9756 9106 or email.