What to Expect During the Six Seasons of Bunker Bay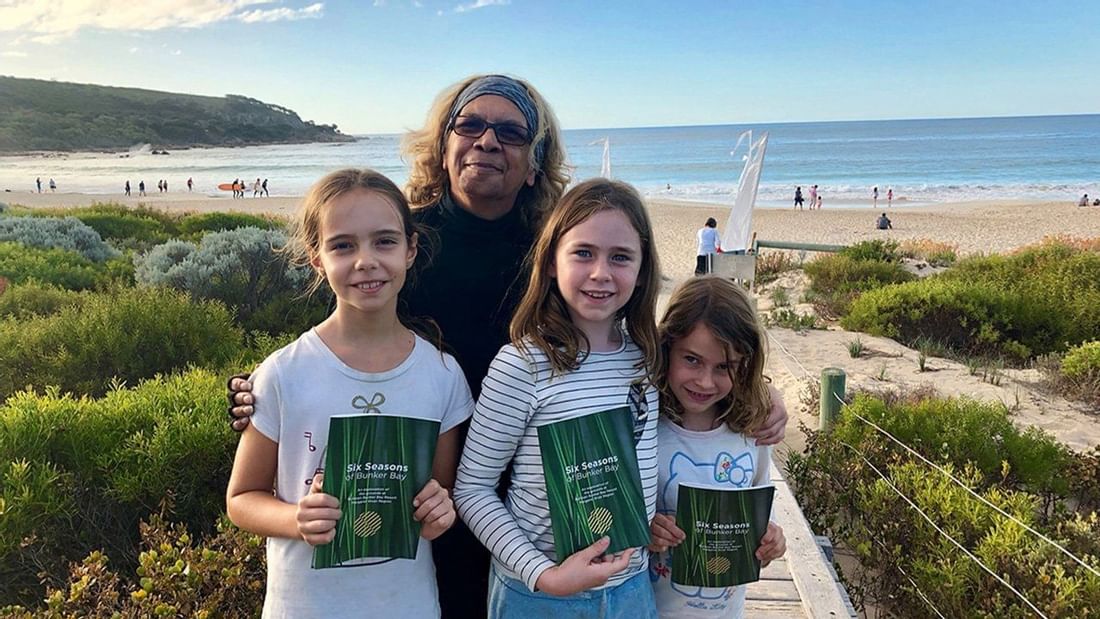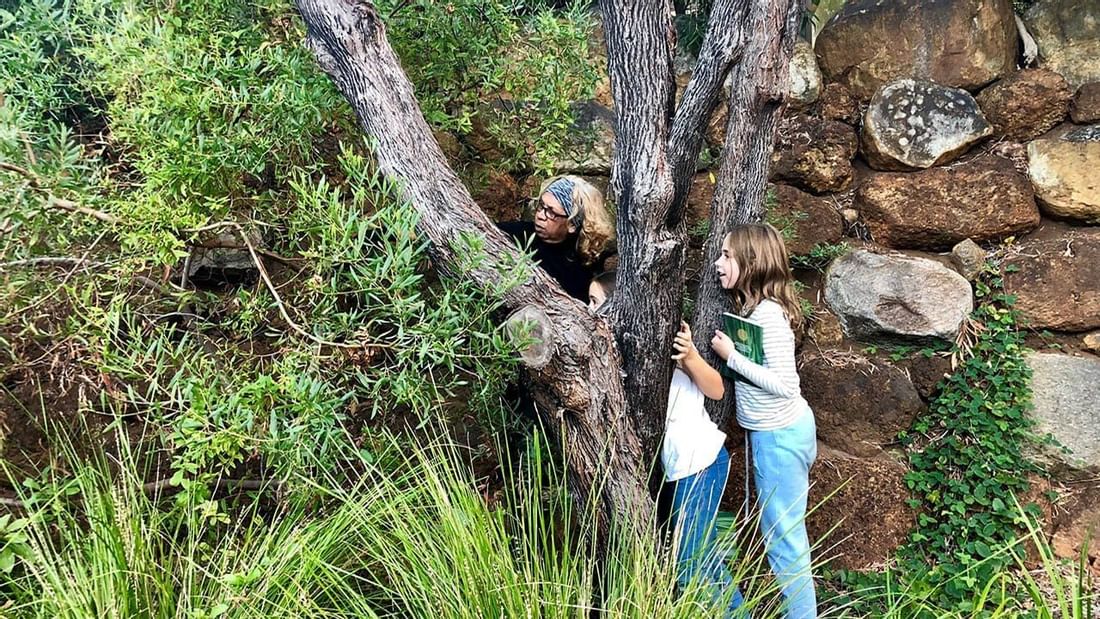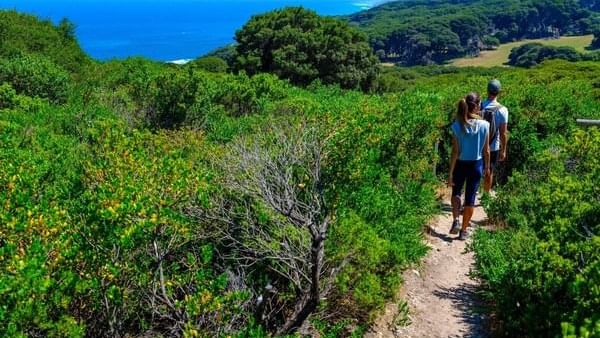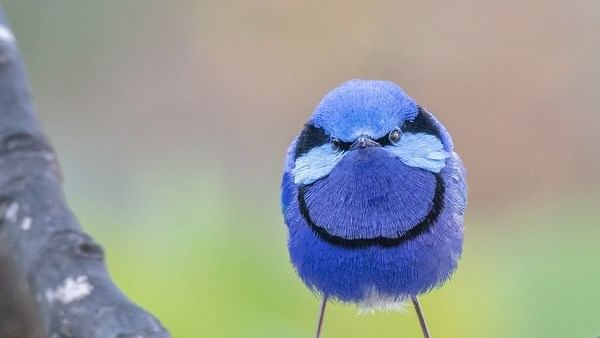 Discover the six seasons of Bunker Bay – an area steeped in history, culture and incomparable beauty. Learn about the Wardandi peoples link with the land, explore the fascinating properties of the spectacular wildflowers, and observe incredible displays of the whales frolicking in the Bunker Bay waters. Truly an unforgettable experience.
A Biodiversity Hotspot
The Bunker Bay region is one of only 34 biodiversity hotspots in the whole world, and the only one in Australia. The WWF rated this incredibly diverse area as one of the world's most important areas for biodiversity and conservation, and if you visit in spring you'll soon discover why.
With over 2,500 species of wildflowers decorating the region in vivid colours with an array of delicate flowers, Bunker Bay is simply a riot colour. Discover striking colour combinations you never even imagined - with the brightest of blue, green, yellow, red, pink, orange, white and more. You'll be amazed and bewildered by the sheer intricacy of the flowers, particularly the orchids. There are some 150 species of orchid, many of which are rare and endangered. Keep your eyes peeled for these tiny works of art hiding around almost every corner, especially the magnificent spider orchid and giant donkey orchid - celebrated finds amongst botanical enthusiasts.
A Tour Of The Seasons
For a truly unique spring wildflower experience in the Margaret River Region, look no further than Pullman Bunker Bay's 'Six Seasons of Bunker Bay' Garden Exploration Experience. This small group guided tour will take you through 35 acres of beautifully landscaped native gardens, showcasing the stunning array of plant species in the Pullman Bunker Bay resort gardens.
Guided by a Wardandi Elder, and suitable for all ages, the Six Seasons of Bunker Bay Garden Exploration Experience will allow guests to learn about the culture and language of the local Wardandi people who have thrived in the south west of Western Australia for over 45,000 years.
For those staying at the Pullman Resort, guided walks are entirely complimentary. Guests can also choose to extend their walk to include a self-guided tour of the Cape to Cape track where many more plant species can be found.
Culture & Heritage
The Wardandi are one of the fourteen Noongar tribes, or language groups, that live in the South West. They are the traditional custodians of this region, with their land extending from the coast north of the Capel River to the sea near Augusta. The Noongar people are well known for their intimate knowledge of this land and its changing seasons. The Noongar recognised six separate seasons of the year, each lasting around two months, and it was these seasonal changes that governed their lives; their activities and determined which part of their land they would move to.
What To See & Where
What To See: Tuart Trees, yellow flowering Hibbertia, Hardenbergia, Cape Spider orchid.
Where: The 2000-hectare Ludlow Tuart Forest, Busselton - the largest remaining area of pure tuart forest in the world, with a good number of scenic drives providing outstanding views of spectacular grey-trunked tuart trees.
What To See: Spider, Donkey, Enamel, Jug, Rattle Beak, Pink Fairy, White Bunny, Hare, Flying Duck and Blue Lady orchids, Verticordias, Swan River Myrtle, Trigger Plants, Coral Vine, Grass Trees.
Where: Ambergate Reserve, Busselton. Here a four-kilometre walk trail provides access through all parts of the reserve where you can discover some 326 species of native flowering plants.
What To See: Caladenia procera (Carbunup King Spider Orchid), Rattle Beak, Enamel, Coastal, Flying Duck, King-in-his-Carriage, Donkey and Jug Orchids. Kangaroo Paws, Hibbertia (Buttercups), Blue Grass Lily.
Where: Squeezed between the ocean and the Vasse Estuary, Captain Baudin Reserve, is a good spot for coastal wildflowers and water-birds. More than 30,000 birds of 80 species have been recorded within the Vasse and Wonnerup Estuaries in springtime.
What To See: Several varieties of Spider, Mustard, Jug, Donkey and possibly the rare Dunsborough orchid. Pea Bushes, Acacias (Wattles), Hakeas, Hibertia (Buttercup).
Where: Covering an impressive 11.5km of coastline, Meelup Regional Park, Dunsborough encompasses whale watching lookouts and some of the best beaches in Western Australia.
What To See: Dunsborough and Spider Orchid, Naturaliste Nancy, One-sided Bottle Brush.
Where: The Cape Naturaliste area is alive with carpets of coastal wildflowers. Follow the walk trail around the Cape Naturaliste Lighthouse and enjoy spectacular views of wildflowers and coastal scenery, including seals and whales in season.
What To See: Augusta Bee, Funnel Web Spider and Vanilla Orchids, Wisteria, Clematis, Coastal Pimelea and Fan flowers.
Where: Take in the spectacular coastal scenery at Cape Leeuwin, where the Southern and Indian Oceans meet. Why not combine your wildflower walk with a visit to Cape Leeuwin Lighthouse and nearby town of Augusta.
For more information about the Six Seasons of Bunker Bay Garden Exploration Experience, or to book a tour, please call 61 8 9756 9100 or email us.
The guided walks are complimentary for those staying at Pullman Resort, however guests are advised to book in advance to avoid disappointment.
For local residents and visitors not staying at the resort, tour bookings are available for $5 per person.
Image of Blue Wren by Naidu Kumpatla | Image of Cape to Cape trail by Tourism Western Australia