Q&A With Pullman's French Pastry Chef Romain Lassiaille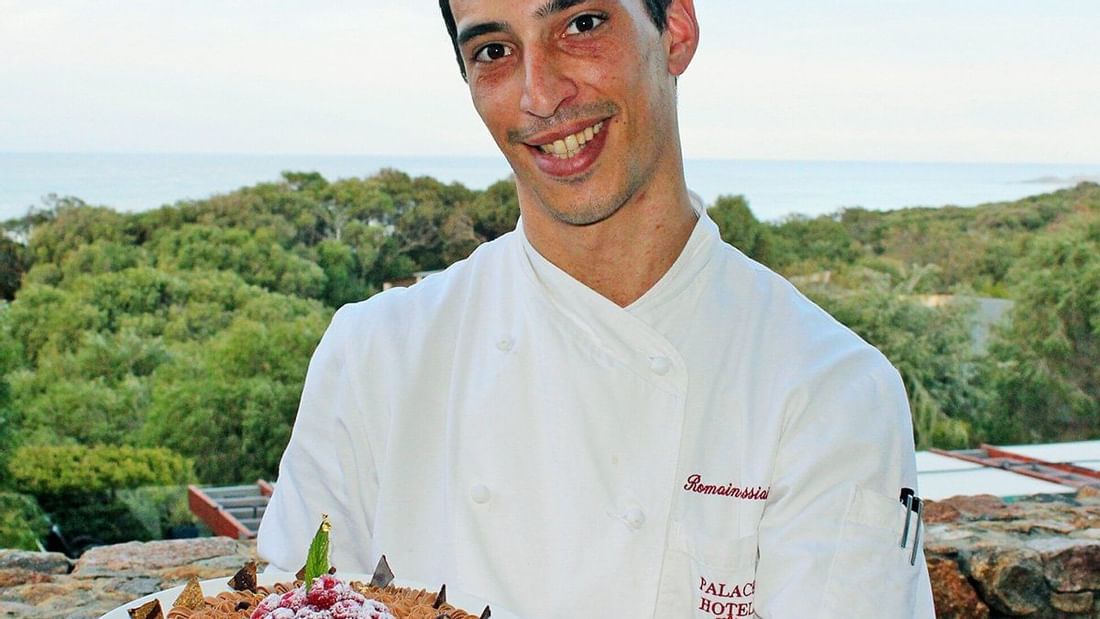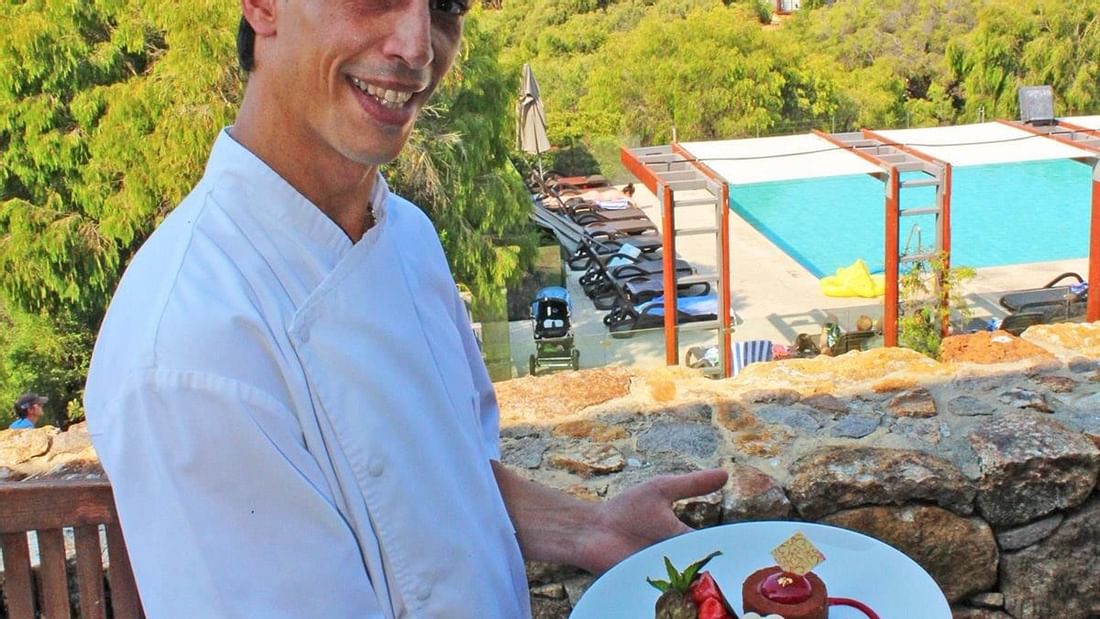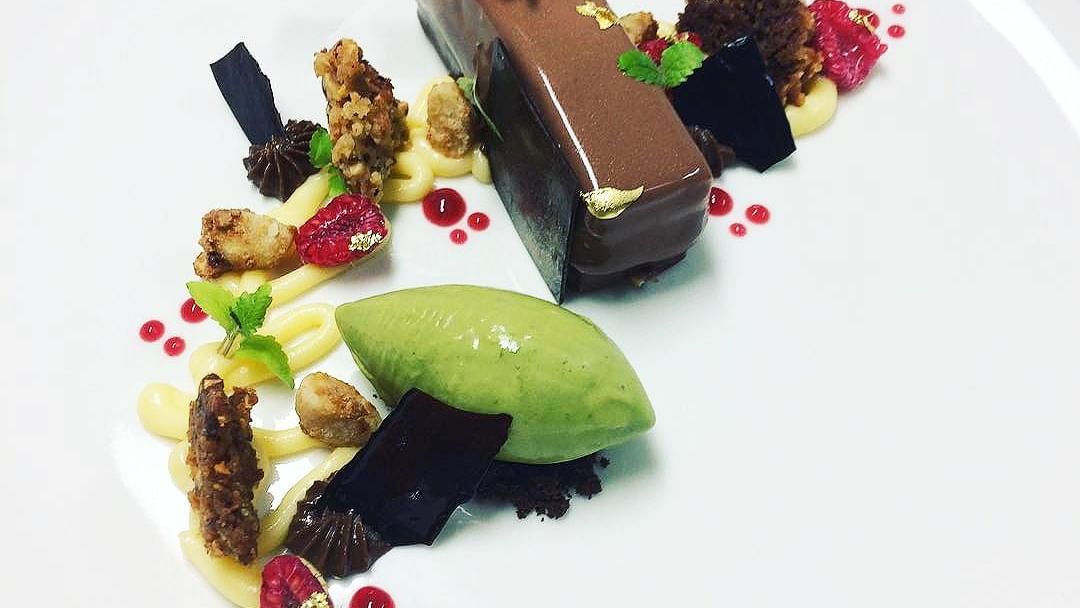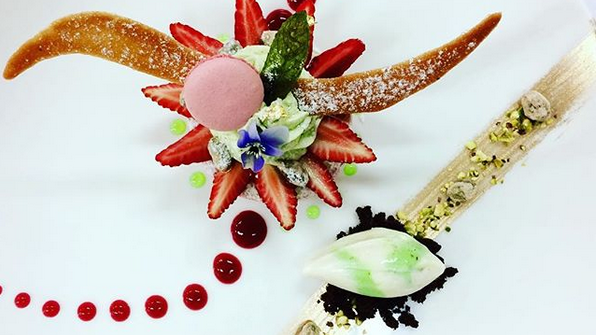 By now Pullman Bunker Bay's social media fans will be used to seeing drool-worthy images of French Pastry Chef Romain Lassiaille decadent and intricate dessert creations.
The resort's new winter menus launched last week, bringing with them even more mouthwatering dessert options that are so stunningly beautiful it would almost be a shame to eat them.
Read on to learn more about Romain and his passion for creating art you can eat. Only at Pullman.
Q&A with Pullman's French Pastry Chef Romain Lassiaille
Romain Lassiaille commenced as Pullman Bunker Bay Resort's Pastry Chef in September 2016, taking the resort's dessert offerings to exquisite new heights.
Hailing from France, Romain brings with him a wealth of culinary experience from around the world – from Paris to Peru! - having previously worked at numerous Michelin-star rated establishments around France.
Who or what inspired your love of food and your career path as a chef?
My Mum. She was always cooking and making a lot of sweets when I was little, I would help her in the kitchen. It was my favourite place to be with my parents.
Where have you worked in the past? Any memorable highlights?
The Four Seasons in Paris and Gstaad Palace in Switzerland were my highlights of my career so far – I hope to have many more, what makes these kitchens stand out is the amazing locations, amazing people and inspiring food.
From all the chefs you have worked and trained with during your career, who has inspired you the most?
Thomas Sporrer at Gstaad Palace. He inspired my creativity. He has such an innovative and crazy style – he loved perfection on a plate, and we would always strive to do things creatively to improve our skills.
How would you describe your cooking style? What has influenced your style of cooking?
I'd describe my style as "freestyle" because before I became a chef, I was a professional skateboarder. Skateboarding inspired my style because in both you need to practice, practice, fail to learn to do better. It's the failures that teach you the most, and the perfection of the perfect ride or perfect dish is for such a fleeting moment, you have to be there to experience it.
Do you have a favourite cuisine?
I love to eat Peruvian food.
What process do you go through when crafting a new dish? Where do you pull inspiration from?
I am inspired by everything around me. Working in the South West it would obviously be nature that inspires me. It is so quiet down here in winter – there is no stress which allows my creativity to flow.
What are your essential ingredients, the things you couldn't live without?
Vanilla is always a basis of my cooking. Also sugar.
What local products/produce are your favourites?
The fresh berries, every season they are so good. This climate brings the best out in berries.
We can't wait to see what menu changes you have in store… what local ingredients or dishes can guests expect to find on the resort's winter menu?
Chocolate will be featured. Readers can also come and check out our magic dessert specials every weekend in winter, enjoyed by the fire. These change often so there's always something new to explore.
If you could cook for anyone in the world, who would it be and why?
Christophe Michalak – for me he is a legend Pastry Chef, so if he liked what I made for him I would feel successful!

ROMAIN'S CAREER HIGHLIGHTS
Sep 2016 Pastry Chef, Pullman Bunker Bay Resort – Margaret River Region, Australia
Jul – Sep 2016 Chef de Partie Pastry, Lake House – Daylesford, Australia (Two Hat)
Jan – Sep 2015 Pastry Chef, Le Palace GSTAAD Palace Suiss (luxury hotel) – Switzerland
May – Jun 2013 Pastry Chef Consulting, Arts Boutique Hotel Barranco (the first arts-boutique hotel in Lima) - Peru
May – Oct 2012 Station chef, Le Grand Chalet, Restaurant La Bagatelle– Switzerland (4 Michelin Stars)
Sep 2008 – Apr 2012 1st & 2nd Commis Pastry Chef, George V Paris Palace, Four Seasons Hotel,
Restaurant Le Cinq – Paris (2 Michelin Stars)
2006 – 2008 Station chef, Hôtel Le Royal Monceau Palace, Restaurant Le Jardin – Paris (1 Michelin Star)
May – Sep 2007 Station chef, Hôtel Vernet (SLH: Small Luxury Hotels of the World),
Restaurant Le Vernet – Paris (2 Michelin Stars)