Q&A With Emma Brown, Conference & Events Sales Manager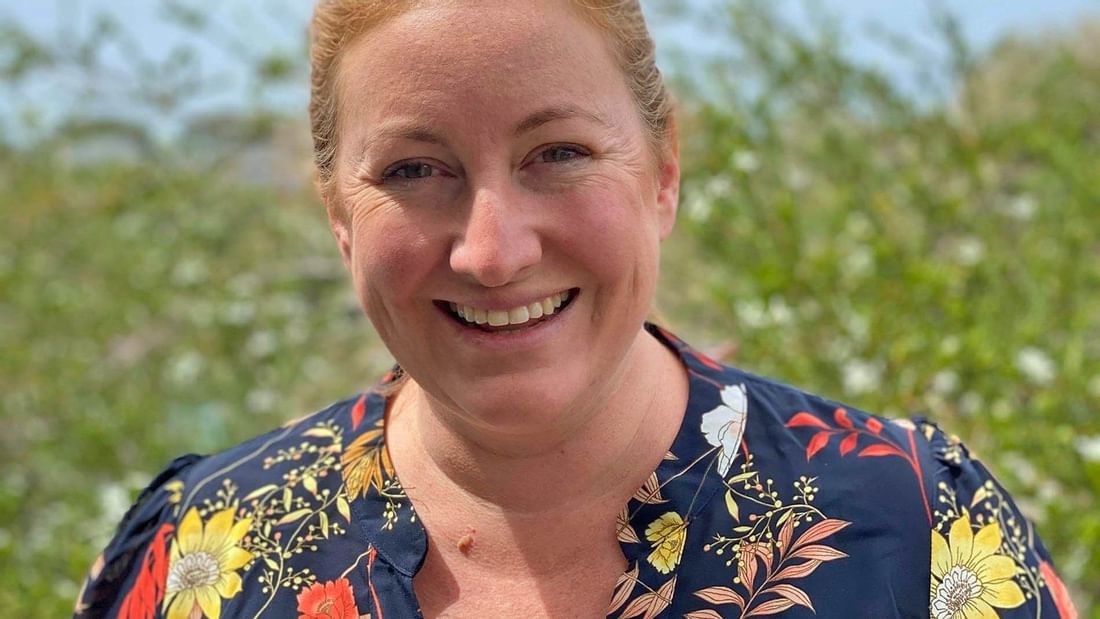 With Pullman recently winning the GOLD Medal for 'Business Event Venues' at the 2019 WA Tourism Awards, we take a moment to shine a spotlight on the resort's newly appointed Conference Sales Manager, Emma Brown.
Welcome to the team Emma, or shall we say… welcome back! We know you worked for the resort from 2006 to 2008 when it was Quay West Resort Bunker Bay… what was your role back then?
Thank you! I'm so thrilled to be back and now with Accor. I was mainly a Front Office Duty Manager back then, but also had a 6-week stint in night audit and some time as Reservations Manager, so I am very familiar with the property.
Tell us about your career journey … if you had to pick some special highlights, what would they be?
I left the beautiful southwest of WA with my (then) new husband on an adventure to explore the east coast and develop my career in conferences and events. We took an enormous leap of faith and moved to Melbourne when I secured a job as a Catering Sales Coordinator with Hilton on the Park, opposite the MCG. It was a wonderful experience as it was a total event management property, where I would manage the whole event from first enquiry right through to final account. After Hilton I moved to Sofitel Melbourne on Collins, where I focused more in sales and managed a very diverse portfolio of accounts.
My most recent experience has been with Crown Resorts, where I've had some amazing experiences, welcomed many high-profile guests, transitioned through the complex re-branding, the opening of the beautiful Crown Towers Perth, and gained invaluable experience within sales and event management. My career highlights are from my time with Crown - I was the Sales and Event Manager for a significant Dinner with the Prime Minister of Australia and Japan with many VIP guests in attendance, including the Chairman of Crown Resorts. I also coordinated the main Melbourne Cup event for over 1,000 guests in the Grand Ballroom.
What drove your desire to come back to the resort and the beautiful Margaret River Region?
My husband and I have been waiting for the right time to return to the region. Every time we visited, we would look at real estate and career opportunities. We have a young daughter, who we want to raise in the country, so when the role came up with Pullman, I took it as a sign! To return to the region and work for Accor again was a dream! And we are so delighted that we could make it a reality.
What do you think makes the Margaret River Region such a fantastic destination for conferences and events?
The region has such a diverse offering and truly has something for everyone. Pullman Resort can facilitate a structured conference programme seamlessly with a balance of work and play; we can tailor your experiences to include team building with local companies who are eager to welcome you; we can create bespoke menus and engage expert health and fitness instructors that align with your health and wellness retreat, we provide beautiful scenery and open spaces to encourage creative thinking and inspire your delegates, or we can help you and your guests have the time of their life! Everything is possible, we - as well as every local business we work with - are excited to make your concept a reality.
Pullman offers an array of unique indoor and alfresco conference and event spaces, what is your favourite and why?
Of course, I love the Other Side of the Moon Restaurant's terrace because the view is spectacular. But I also really love our Upper Amphitheatre. It's such a versatile area and is just perfect for casual dinners in summer. After many years working in CBD Hotels, the most common feedback I received was that there wasn't anywhere to entertain outside and truly enjoy the warm summer nights. I can't wait to see the space come to life in December when one of our conference groups uses it for a welcome dinner and a BBQ cook off.
What advice would you give a conference organiser planning an event in the Margaret River Region for the first time?
Come down and visit the region if you can, it's for research after all! And trust in the locals to make your vision a reality, we are all so delighted to have you, and we want to make sure your guests have such a great time that they will be talking about it for years to come.
What are the most popular months to hold an event in the Margaret River Region? How far in advance should conference organisers book?
October and November are huge months, as are March and May, so I recommend booking 12 – 18 months prior for these peak months. But the region offers a totally different experience for every season; winter is perfect for woodfires and long winery lunches, spring is whale watching and wildflower season, summer is all about beach carnivals, stand up paddle boarding and surf lessons, whereas autumn is perfect for lighthouse walks and the vineyards are displaying beautiful auburn vines.
We are seeing increasing importance set around wellness and wellbeing for conference delegates. How does Pullman Bunker Bay cater to this growing trend?
We offer complimentary morning yoga to delegates, who can also take advantage of express treatments at our beautiful Vie Spa. Our therapists also have portable massage chairs so mini massages can be done in your conference room or during breaks for a perfect wellness boost! We have also designed bespoke menus that provide a delicious selection of healthy options for our guests, and the resort has also achieved prestigious GOLD level in Accor's Planet21 sustainability program.
What do you love most about working in the events/hospitality industry?
I love that every day is different. I love that I am able to create a memorable experience for our guests and my clients come to me with wonderful and innovative ideas that we work through together to turn a vision into a reality.
What advice would you give other people looking to have a career in conferencing and events?
If it is specifically conference and events within a Hotel that is of interest, I recommend starting with a Hotel that offers customers total account management from first enquiry right through to final account. This is when I learnt the most in my career as I worked with many other departments and had a complete understanding of event management, sales and accommodation.

______________
Click here to learn more about holding your next meeting or event at award-winning Pullman Bunker Bay Resort Margaret River Region, or call Emma on 61 8 9756 9108.