Pullman Bunker Bay Wins Gold in Luxury Accommodation & Business Events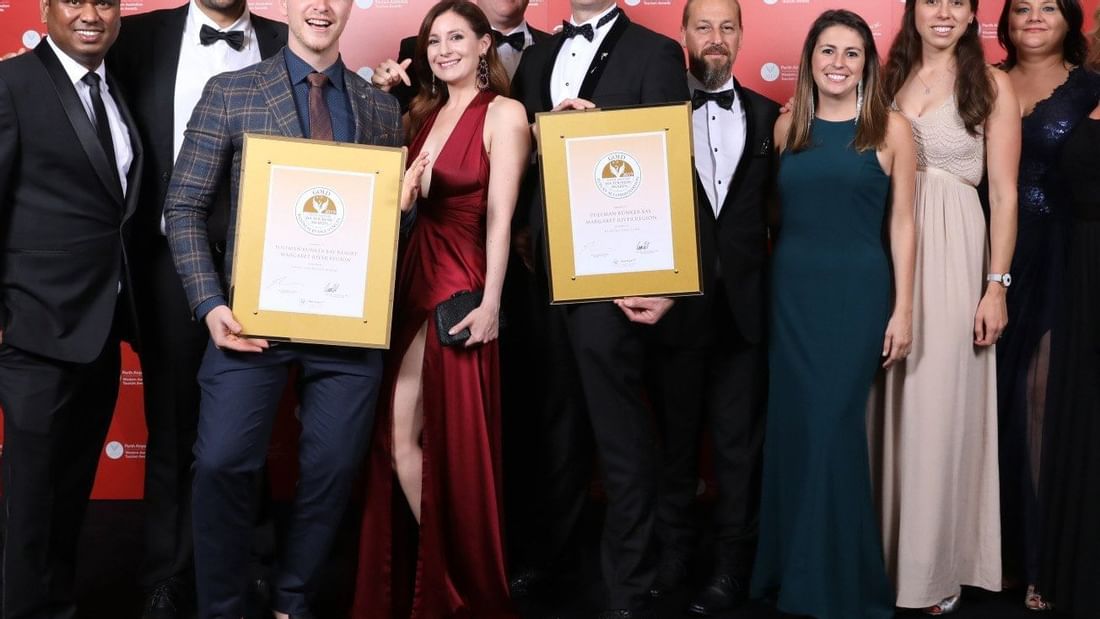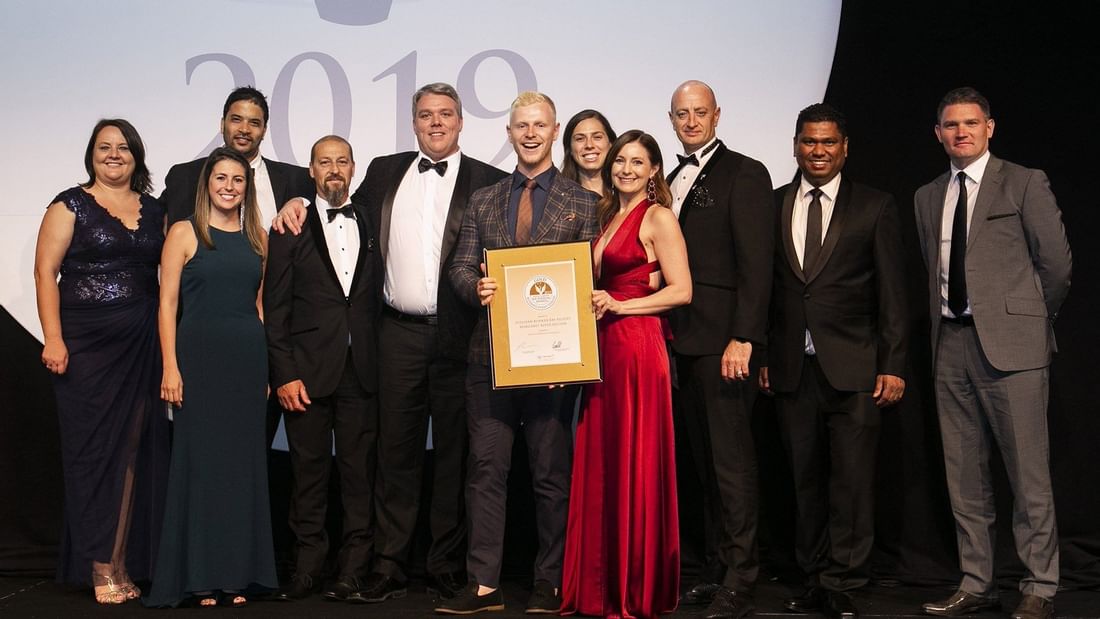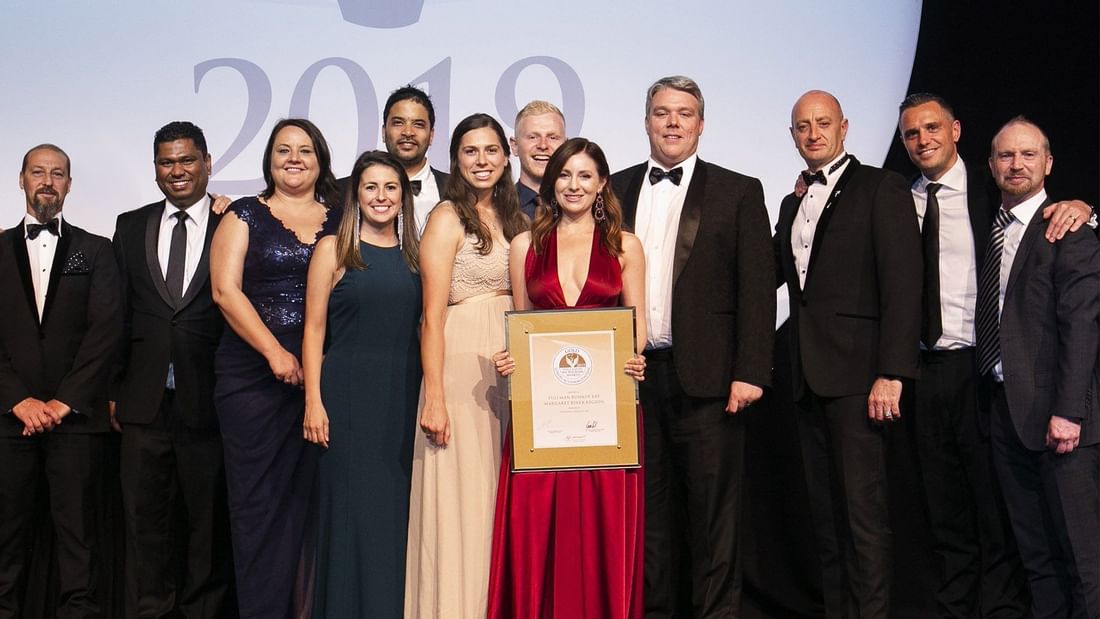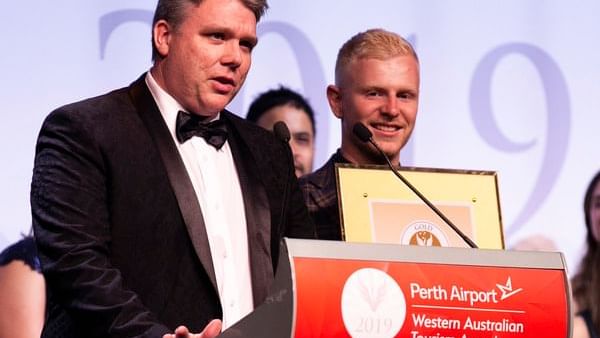 Pullman Bunker Bay Resort is honoured to be a Gold Medal winner in the 2019 Perth Airport Western Australia Tourism Awards. Read on to learn more about this tremendous achievement.
PULLMAN WINS TWO GOLD MEDALS AT 2019 WA TOURISM AWARDS
On 9 November 2019 Pullman Bunker Bay Resort Margaret River Region celebrated not one but two Gold Medal wins in the 'Luxury Accommodation' and 'Business Event Venues' categories of the prestigious 2019 Perth Airport Western Australia Tourism Awards, the accommodation and tourism industry's premier awards night.
The awards are held annually by the Tourism Council of Western Australia, showcasing the very best in the industry and acknowledging outstanding customer service, innovation and ongoing business excellence.
Pullman Bunker Bay Resort General Manager, Leighton Yates said he was both humbled and proud of the resort's two Gold medal wins.
"To say that I am both humbled and proud doesn't fully articulate how I am still feeling after double GOLD wins in both Luxury Accommodation and Business Event Venues. What a night! I wish I could bottle all of the emotion when both of the awards were being announced," Mr Yates said.
"The luxury world is transforming. What was once defined as extravagant and indulgent is now about experiences, moments, personalisation and recognition. With luxury travellers being more demanding and with higher expectations it is important that we recruit 'best in business'."
"This has been the linchpin of our success, and as such, I wish to thank my team - each of them have contributed greatly to these awards."
Area General Manager of Operations for Accor Western Australia, Nathan Frost expressed his delight at the resort's recognition at the Awards.
"The Perth Airport Western Australian Tourism Awards have recognised excellence in all areas of tourism achievement for almost 50 years. I am extremely proud to see Pullman Bunker Bay Resort and the resort team recognised as Gold Medal winners for their exceptional, record-breaking results over the past year," Mr Frost said.
"The Pullman brand continues to set the industry benchmark for luxury and exceptional guest experiences Australia-wide, with our sister Pullman in Adelaide also taking home the Gold Medal for Luxury Accommodation in the 2019 South Australian Tourism Awards."
Pullman Bunker Bay Resort now goes on to compete on to represent Western Australia at the Qantas Australian Tourism Awards, held in Canberra on 6 March 2020.
An exceptional 28 medals were awarded to businesses across the Margaret River Region. South West operators appeared in 19 of the total 28 categories, winning 42.9% of the gold and 39.2% of the silver medals, further putting the region on the world map of outstanding travel destinations to visit in 2020.
View the full list of 2019 WA Tourism Awards winners or learn more about Pullman Bunker Bay Resort.
ABOUT PULLMAN HOTELS & RESORTS
Pullman Hotels & Resorts, Accor's new generation of upscale hotels, is a cosmopolitan brand that offers hyper-connected travellers an experience that combines both efficiency and wellness.
Global nomads are captivated by the brand and appreciate its business, fitness and restaurant facilities as well as its focus on innovative design. pullmanhotels.com | all.accor.com