Pullman Appoints New Wedding Executive, Donna Shaw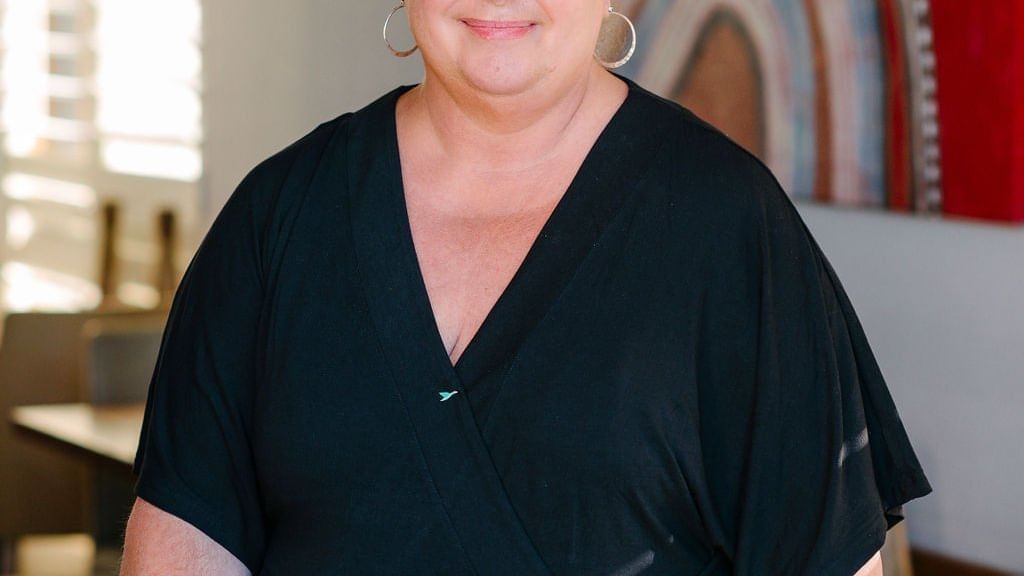 The Pullman team are delighted to welcome Donna Shaw as our new wedding planner in the breathtaking Margaret River Region.
With a wealth of experience, creativity and local knowledge, we invite you to get to know more about Donna via her Q&A below, or click here for more information on holding your special wedding ceremony or reception at Pullman Bunker Bay Resort.
Hi Donna! Welcome to the team. Can you tell us about your career prior to being appointed to Wedding & Events Executive at Pullman Bunker Bay?
Initially I had an extensive career with CBS Records, Sony Music, Virgin 2 Records starting in sales in WA, then progressing to State Promotions & Marketing Manager role for Australian and International Artists. Then moving to Sydney to take on a National Marketing Managers position of International Artist Repertoire.
Due to a long career in the music industry and homesick for WA, family and friends, I wanted to seek a new challenge. I moved back to the Margaret River Region in 2000 and I had the opportunity to take on a new role in Conference, Weddings & Events Management at Abbey Beach Resort in Busselton WA, expanding a 19 year career path with them until my recent departure.
What are you most looking forward to about working at Pullman Bunker Bay Resort... why do you think the resort makes a great wedding & event venue in the Margaret River Region?
I am so excited to be given the opportunity to work at Pullman Bunker Bay Resort. The Resort makes a great wedding and event venue to create a memorable and magical wedding or event space with the stunning 5 star property facilities, the varied layout of both indoor and outdoor function venue space opportunities and the diverse and beautiful ocean and vegetation landscape on offer.
I am also excited to be working with a dedicated and passionate team with a great reputation through the Margaret River Region.
Why are you passionate about helping couples plan their big day? What makes it rewarding for you?
For me, I love meeting and communicating with new people and I have a huge passion for event planning and coordinating events.
In particular the opportunity to assist couples plan their big day and seeing the final outcome is so rewarding. I find a huge joy in helping the couples achieve their dream wedding from start to finish and go on the journey with them, making them feel comfortable, relaxed and happy.
The end reward and goal for me is for the couple to have the best experience along the way culminating in their wedding day for them, their family and guests to have everything they wished for and more.
What are the key ways in which you help couples through the process of choosing the venue and planning the day?
Being able to assist the couple in giving them valuable knowledge, suggestions, accurate information and with my extensive experience in a long career of wedding coordination can also assist them in their planning with many ideas.
I have been planning, coordinating and multi-tasking my whole career, so my strengths are to engage, read and get a feel very quickly what is important to what the couple's vision of their special day might be, once I have this I can then feel confident to provide them with many varied information and options to consider. I feel confident I can give them a 100% commitment and to assure them that all aspects of their special day will be met with ease.
Why is it important that couple's choose a venue that has a dedicated on-site wedding coordinator?
This gives the couple peace of mind. They can have confidence that all aspects of their special day planning are met by a dedicated professional, right from the first phone call or site visit.
Ensuring there is an on-site coordinator with knowledge of the venue and local suppliers also helps making the booking process easy.
At the end of the day you want to feel comfortable. You're going to have a lot of questions along the journey and you should feel like you can reach out to your wedding coordinator at any time.
How do you think couples can reduce stress during the process of planning their wedding?
Try to be relaxed and enjoy the process and journey together as much as you can. The planning is a long time in the making before the culmination of your special day arriving.
The wedding day can go so quickly, so it is important for couples to have good communication with each other to get to the end result stress free. I also think it is important for the couple to realise this from the start of the planning process so they can both take it all in to make it special.
I would also suggest that each couple makes a list of all requirements set out in a schedule and calendar with a plan to be checked and marked off when done.
Do listen to advice from the professionals you are working with. They have valuable knowledge and experience to pass on to you to assist you with your planning and this will ease the stress and any burden you may be experiencing.
What is the most interesting wedding day request you have received?
A lovely farming couple had two cows who they treated like members of the family.
They wanted the cows to be part of their beach wedding ceremony as well as have them on the resort property for further photos. The cows were trained to arrive and walk into the water as a wow factor for their family and guests.
This definitely provided a challenge for me in gaining shire approval and working with other authorities to make this happen for the couple... and of course convincing management of the resort to approve having the cows on resort property!
The look on the guest faces and the sheer delight and love by the bridal couple as the cows arrived is one memory and great accomplishment that I will never forget. It always brings a smile to my face that it all came together on the day for them and the sight of the cows in the ocean is also an amazing memory.
Click here to learn more about holding your wedding at Pullman Bunker Bay Resort.