Meet New Resort General Manager, Leighton Yates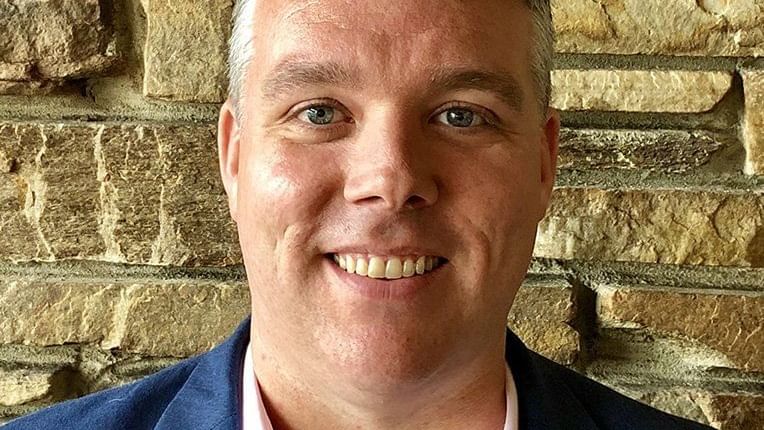 We are delighted to announce the appointment of Pullman Bunker Bay Resort's new General Manager, Leighton Yates, who joined the team on 15 January 2018.
Leighton first started with AccorHotels in 1999 as Assistant Manager at the Novotel, Mercure and ibis Brisbane before being appointed to his first General Manager role in ibis Styles Alice Springs Oasis and then The Sebel Mandurah in 2011.
We welcome Leighton back to the AccorHotels family his new appointment at Pullman Bunker Bay and hope you'll get to know him better with this fantastic Q&A... be sure to say hello to Leighton during your stay!

Q&A with Pullman Bunker Bay Resort General Manager, Leighton Yates
Welcome to the Margaret River Region Leighton! How are you and your family settling in?
Well I am settling in just fine, although I am living the life of a bachelor at present as the family are yet to relocate down from Mandurah. I am getting eager to have them with me now though!
What have you and the family been looking forward to the most about living in the Margaret River Region
The lifestyle. We have an idyllic dream to purchase a rural house on a good sized block of land within the Margaret River Region. My wife, and kids included, all love the country-life and this is what we are most looking forward to.
Has anything surprised you so far? Any highlights from your first weeks?
We have been here before in winter, as tourists, so I was met with familiarity when I got back here. I must say what struck me this time was just how busy everywhere was this summer! It was great to see so many people getting out and enjoying everything that the Margaret River Region has to offer.
What's at the top of your sightseeing list?
Simply exploring. The natural beauty of the Margaret River Region is so diverse. From wanting to experience the Injidup Natural Spa to doing the 'Cape to Cape' walking trail and soaking up those amazing wildflowers and Indian Ocean views.
Can you tell us a little bit about your background / career history?
I have always been in hospitality, commencing in my early teens at a well-known restaurant on the Gold Coast. This allowed me to undertake my chef apprenticeship and with them an opportunity arose to be relocated to Hamilton Island. I spent 5 years working within the resort across various roles and also meeting my wife. From there I have worked for AccorHotels, TFE Hotels and have operated a couple of our own restaurants.
What (or who) inspired you to pursue a career in the hospitality industry?
A gentleman by the name of Cliff Bennett, the General Manager for the restaurant I worked for on the Gold Coast when I was in my teens. He was an exceptional host, publican and a true hospitality professional. He mentors me still to this day in fact.
What lessons did you take from your early experiences?
You cannot underestimate the importance of building a team which is engaged and committed to the cause. Just watch any business go from being 'good' to 'great' once everyone is aligned to the strategies.
What has been the highlight of your career to date?
There has been a few moments which I am fairly proud of, however it was probably the last year when I was at The Sebel Mandurah where we were the Winner of the Peel Business Excellence Awards (awarded by the Peel Chamber of Commerce and Industry) and also won the internally-facilitated award of Peopleologist Hotel of the Year for AccorHotels WA region.
Pullman Bunker Bay has such a diverse team - how do you instil strong service culture with a team this large?
From day one the people that we hire understand that they have just joined a team that is guest-centric in all that we do. Our actions, our behaviour, our talk is all focused on improving our guest experience. It's infectious!
What do you think makes Pullman Bunker Bay Resort such a special travel experience?
I think this is best answered by what our previous guests have had to say about our resort... these great comments have come in recently from our Pullman guests!
"My favourite place- Beautiful villa nestled in nature closely located to a gorgeous beach. Resort offers great amenities. The breakfast on offer was fabulous and eating at the bar was great with the most amazing view. All staff need to be commended as the service was impeccable."
"Time to catch up on reading, relax and take in the ambiance of the area with beach walks, lay by the pool and enjoyed the view from the bar area. Loved our balcony over the lake with the wildlife. Finished each day with a tranquil bath, I liked the view of the little garden and being lit up, it was quaint. I also liked the distance of the resort from the town, this helped us to make use of the resort's facilities and to relax, rather than heading into town for no major reason."
What exciting things can Pullman guests look forward to at the resort in the months to ahead?
We are looking at animating our resort further through activities and unique experiences, encapsulating wellness, art & culture and cuisine as the heart of our offerings. Watch this space for more exciting news.
With your background in the restaurant industry we have to ask, if you could have dinner with anyone in the world, past or present, who would it be?
Well, the correct answer would be with my lovely wife… and have a private dinner cooked by Heston himself. I love his wacky, ingenious cooking methods.
About Pullman Bunker Bay Resort Margaret River Region
Enchanting Pullman Resort Bunker Bay is an idyllic 5-star retreat 3 hours south of Perth in the heart of Western Australia's world renowned Margaret River wine region.
A luxurious oasis nestled on the pure white sands and azure waters of tranquil Bunker Bay, spanning 35 acres of beautifully landscaped native gardens, Pullman Resort is bordered by the Cape Naturaliste National Park and offers beautifully appointed, bungalow-style villas with boardwalk beach access to Bunker Bay.
Pullman guests can enjoy first class facilities including infinity-edge swimming pool, award-winning day spa with couple's suites, tennis courts, gym and outstanding ocean-view dining alongside complimentary features including WiFi in public areas, children's activities during school holidays, weekly yoga classes and more.
Local attractions abound with superb wineries just moments away, alongside magnificent natural attractions and seasonal whale-watching and wildflower tours.

Learn more or for best rates, book your stay at www.pullmanbunkerbayresort.com.au