Celebrating Diversity Week - Meet Amber Pidek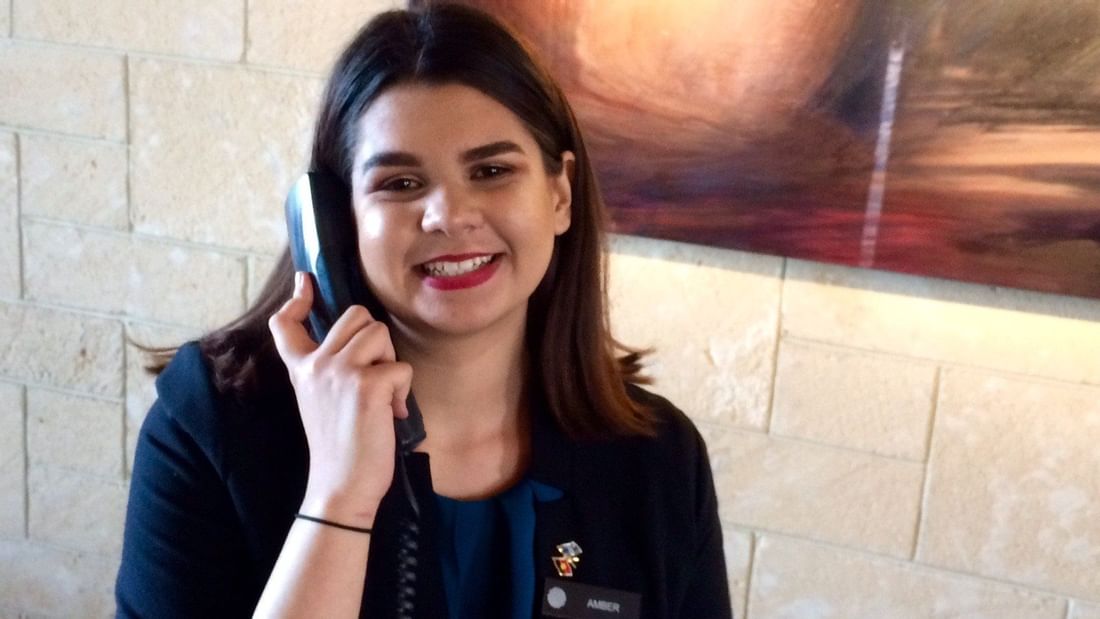 At Pullman Bunker Bay we love celebrating the diverse backgrounds and talents of our team.
In this blog we introduce you to Amber Pidek, one of our talented Indigenous recruits, in celebration of Diversity Week. Be sure to say hello to Amber the next time you check in!
What is your role at the resort - what does an average day involve for you?
I am a Guest Services Agent. I assist guests, making sure they have everything they need and that their expectations have been met.
I am also learning about the resort and how to engage with our guests to enhance their stay.
What were you doing before you joined the Pullman Resort team?
This is my first job. Before I joined Pullman I was studying Visual Art at Central TAFE in Perth.
What do you love about working at Pullman Resort and AccorHotels?
The opportunities that can come from working here, the people that I work with... and the people that I meet.
I have learnt a lot about our guests, where they are from and I love hearing our guest's different stories each day.
During your time at Pullman Resort, what has been a highlight for you?
The team - I have learnt a lot from everyone. I came to Dunsborough with no friend network, but now I feel like I have a real work family.
What do you love doing outside of work?
I have just finished puppy school with my puppy, so I love spending time with him!
About Diversity Week
Celebrating diversity is something we do daily, but Diversity Week allows us to take a moment to shine a spotlight on our team and what we do best.
We know what human connection truly feels like and we believe that each one of us has the right to expect a workplace that values us, not for our job title, not for our gender, our skin colour or our ethnicity, but for how we make other people feel. The more diverse our culture, the stronger and more diverse are our ideas, decisions and outcomes for our employees, guests and stakeholders.
Join our team
Looking to join Amber and the team at Pullman Bunker Bay Resort or AccorHotels in Western Australia?
Find out more at accorjobs.com.au