Benefits of Hot Stone Massage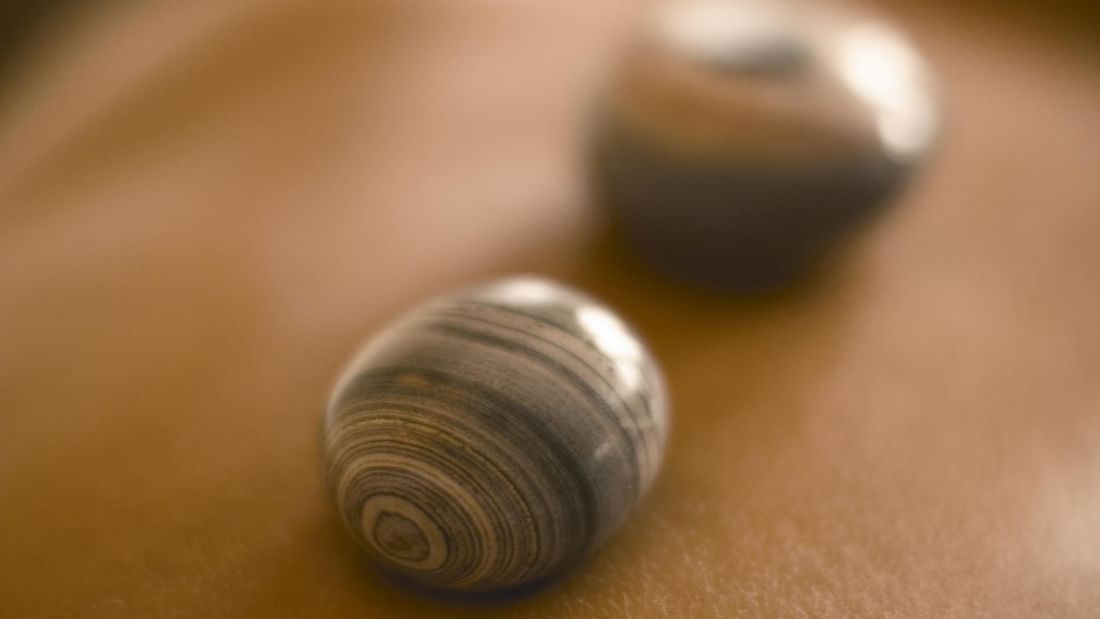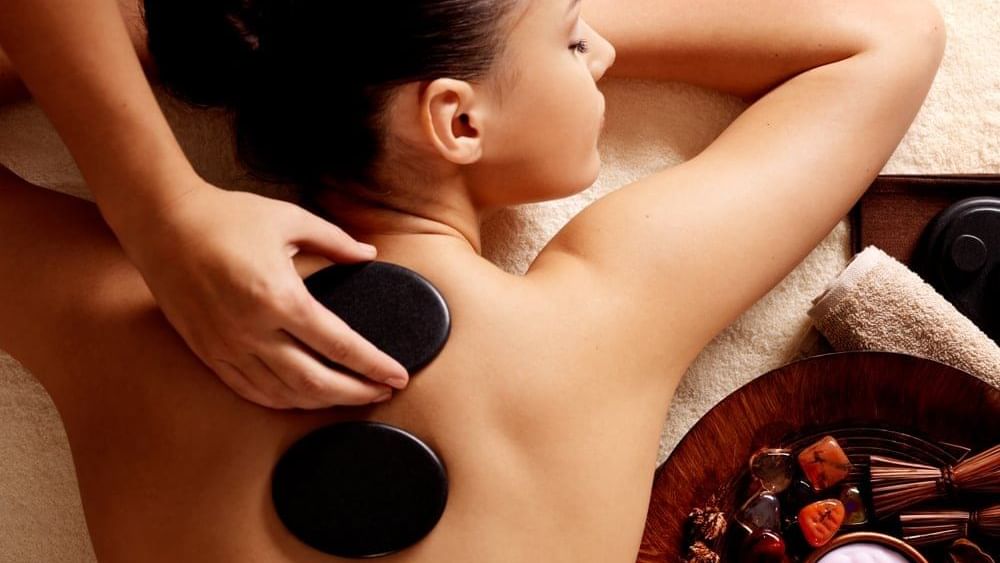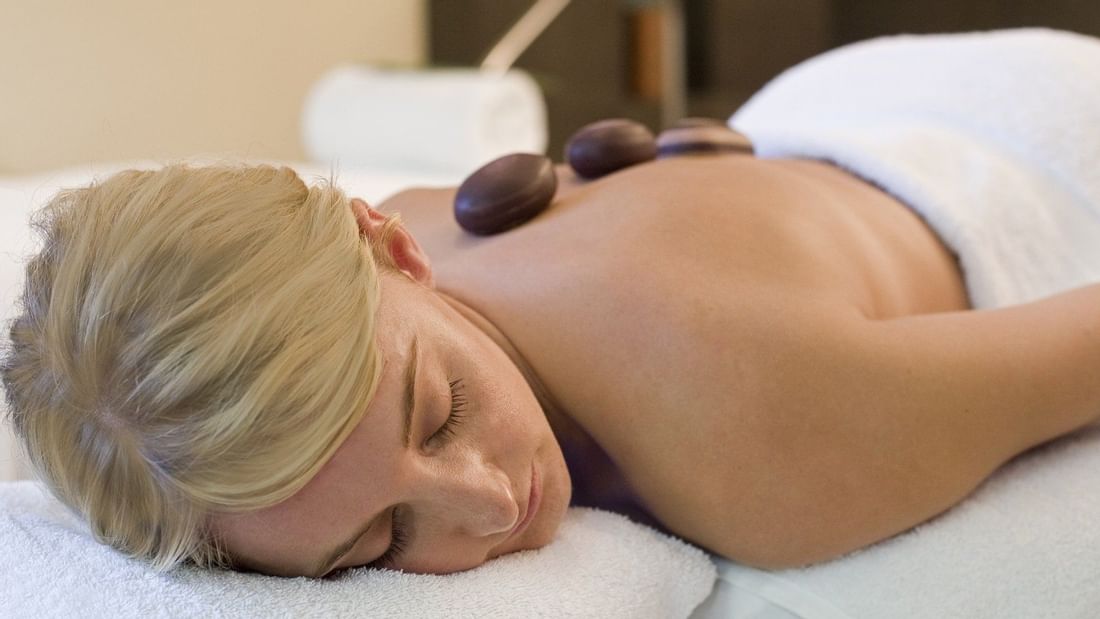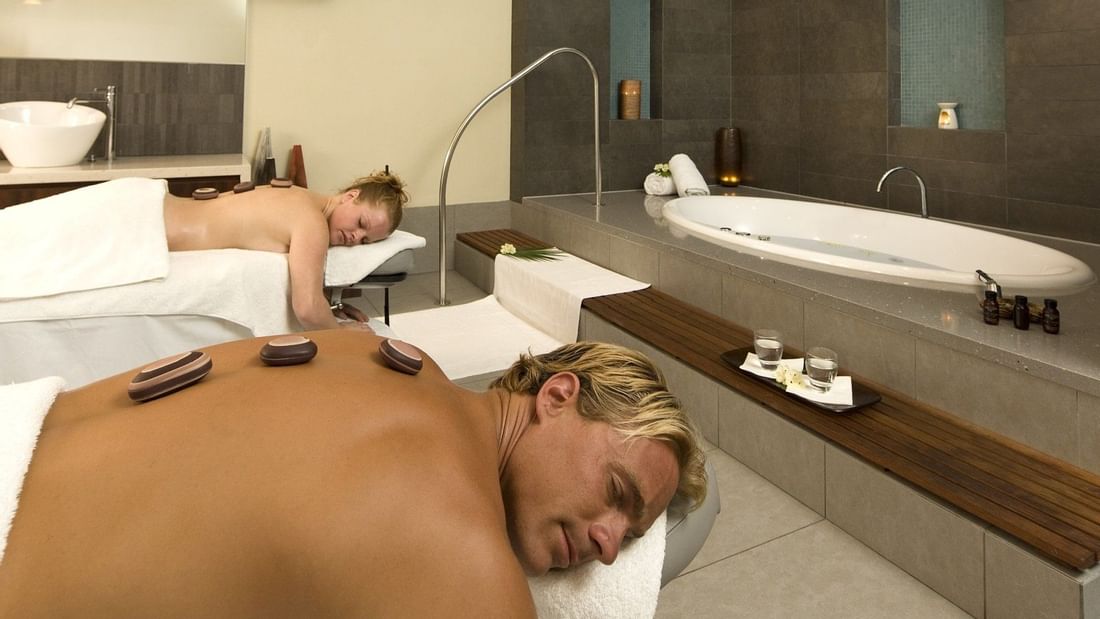 Hot Stone therapy is believed to have been used for thousands of years within different cultures and traditions as a part of ritual and healing, however it wasn't until modern times – 1993 to be exact – that the use of Hot Stones was re-invigorated.
It was at this time Mary Nelson - who established LaStone therapy - introduced Hot Stone massage into day spas and massage therapy clinics worldwide.
The Hot Stone massage at Vie Spa Bunker Bay is one of the spa's most frequently requested massage treatments, especially during the cooler months.
Vie Spa manager Jody Lang explains why this massage technique remains so popular and what kind of holistic benefits you can expect from your Hot Stone massage.
BENEFITS OF HOT (AND COLD) STONE MASSAGE
Stone massage involves the application of heated and/or chilled stones during a massage sequence on the body, with the heat of the stones providing soothing relief for tired, achy muscles.
A Hot Stone treatment can be described as profoundly relaxing. It is a wonderful choice for those who have trouble 'switching off' as it can provide a deep sense of relaxation and work to calm the nervous system. If you are looking to reduce stress and anxiety a hot stone massage is ideal.
In addition, conditions such as Fibromyalgia can benefit from the warmth of the stones and the feelings of relaxation that Hot Stone massage provides.
Cool stones can be used on inflammation or recent injury as you would apply an icepack or alternately with hot stones to provide effective hot and cold contrast treatment.
Cold or Cryotherapy:
Swelling from acute injuries is reduced/decreased edema
Blood flow is inhibited, also reducing inflammation
Note of caution: do not apply cold to broken skin or areas of sensory nerve impairment
Heat:
Increases local tissue metabolism, to aid tense muscles and increase local circulation, bringing nutrition to cells and removing waste.
May help to break the pain – spasm – pain cycle with the soothing effect of heat.
Note of caution: do not apply heat to acute injury or inflammation.
WHAT TO EXPECT DURING YOUR HOT STONE MASSAGE
During your Hot Stone massage, your therapist uses long, flowing Swedish massage strokes applied to the body with the heated stones in combination with nourishing massage oil and often the addition of therapeutic essential oils.
The therapist may also incorporate chilled stones into the treatment providing extra benefits of 'hot and cold' therapy to aid circulation and sluggishness.
Chilled stones are particularly useful for areas that are inflamed to help reduce swelling and heat in much the same way that a cold pack is used.
Deep tissue and circular friction massage techniques can be applied with the stones, adding depth to the treatment and to target muscle tension. With the addition of this soothing heat, you'll soon feel your muscle tension melting away.
TYPES OF STONES USED DURING HOT STONE MASSAGE
The main type of stone used is Basalt stones. These stones are formed after a volcanic eruption when molten magma solidifies and forms sediment that flows into a riverbed or ocean.
The stones become smooth after thousands of years of being tumbled in the water, with the stones used in massage usually undergoing a professional tumbling process to make them even smoother for direct skin contact.
Basalt stones are most commonly used for their special ability to achieve and retain a high temperature.
What about chilled stones? According to Nelson (2007), stones used for cool stone massage are formed beneath the seabed and are usually marble or sardonyx – both formed from limestone and calcite.
WHO SHOULDN'T HAVE A HOT STONE MASSAGE?
As beneficial are they are, Hot Stone treatments are not advisable if you have any of the following conditions:
During pregnancy
Sunburn
Acute illness and fever
Poorly treated diabetes with compromised skin tissue and poor circulation
Varicose veins – do not apply heat, however cool stones may be beneficial
Auto-immune dysfunctions such as chronic fatigue syndrome (CFS), Epstein Barr virus, AIDS and cancer, where the immune system is already compromised (Nelson & Scrivner, 2007).
Some conditions may be receptive to a shorter (30minute) treatment, such as CFS and cancer to provide stress relief and comfort.
WINTER WARMER HOT STONE MASSAGE SPECIAL
Experience the deeply soothing, holistic benefits of Hot Stone Massage combined with your choice of Foot or Scalp Massage & Hydration Mask. For the ultimate winter pick-me-up. 60mins | $165* per person
Choose one of the following to add to your hot stone massage:
Heavenly Foot Massage with Hydrating Foot Mask; or
Relaxing Nourishing Scalp Massage and Hair Mask
Couple's Add-On: Enjoy a romantic shared experience with your partner by adding a therapeutic Aromatherapy Bath Soak to your Winter Warmer package. 30mins | $85* per couple.
*Valid from 1 June - 31 August 2019, subject to availability. Winter warmer package includes hot stone massage and 1 choice of optional extra. Couple's aromatherapy bath add-on can only be booked in conjunction with your Winter Warmer package and cannot be booked as a standalone treatment. Cancellation policy applies. Cannot be used in conjunction with other offers/promotions.
ABOUT JODY LANG
Vie Spa manager Jody Lang joined the team on 27 December 2018, bringing with her a wealth of health and wellness experience. As well as being a certified Wellness Coach, Jody holds an Advanced Diploma in Nutritional Medicine, a Diploma in Remedial Massage and has previously lectured at TAFE, training students in the techniques of Remedial Massage. Learn more.
ABOUT VIE SPA BUNKER BAY
Escape to a tranquil place, a place where your wellness is nurtured to harmonise with your inner self, a place where care is personalised and life is celebrated. Escape to Vie Spa in Margaret River. Vie Spa Bunker Bay in the Margaret River Region provides the ultimate in luxury experiences, designed to leave you relaxed, rejuvenated and your balance restored, as well as the Vie Spa Shop selling high performance skin care, beauty products and gifts. View full Vie Spa treatment menu and current special offers.
Blog sources: Lowe, W. (2009). Orthopedic massage theory and technique (2nd ed.). New York: Mosby. Nelson, M. & Scrivner, J. (2007). The official LaStone therapy manual. Great Britain, London: Piatkus.